---
Connect work to business strategy with North Star metrics
draft
—
created
—
updated
…
This is an idea from John Cutler1 that solves several related problems around strategy in a product development organization.
Some of the problems this framework addressed:
How to show people that their work connects to the overall goals of the company
To keep the focus on Product Metrics, which the product development organization can affect — and not on the Business Metrics, which take longer to change.
others?
Visual explanation of the framework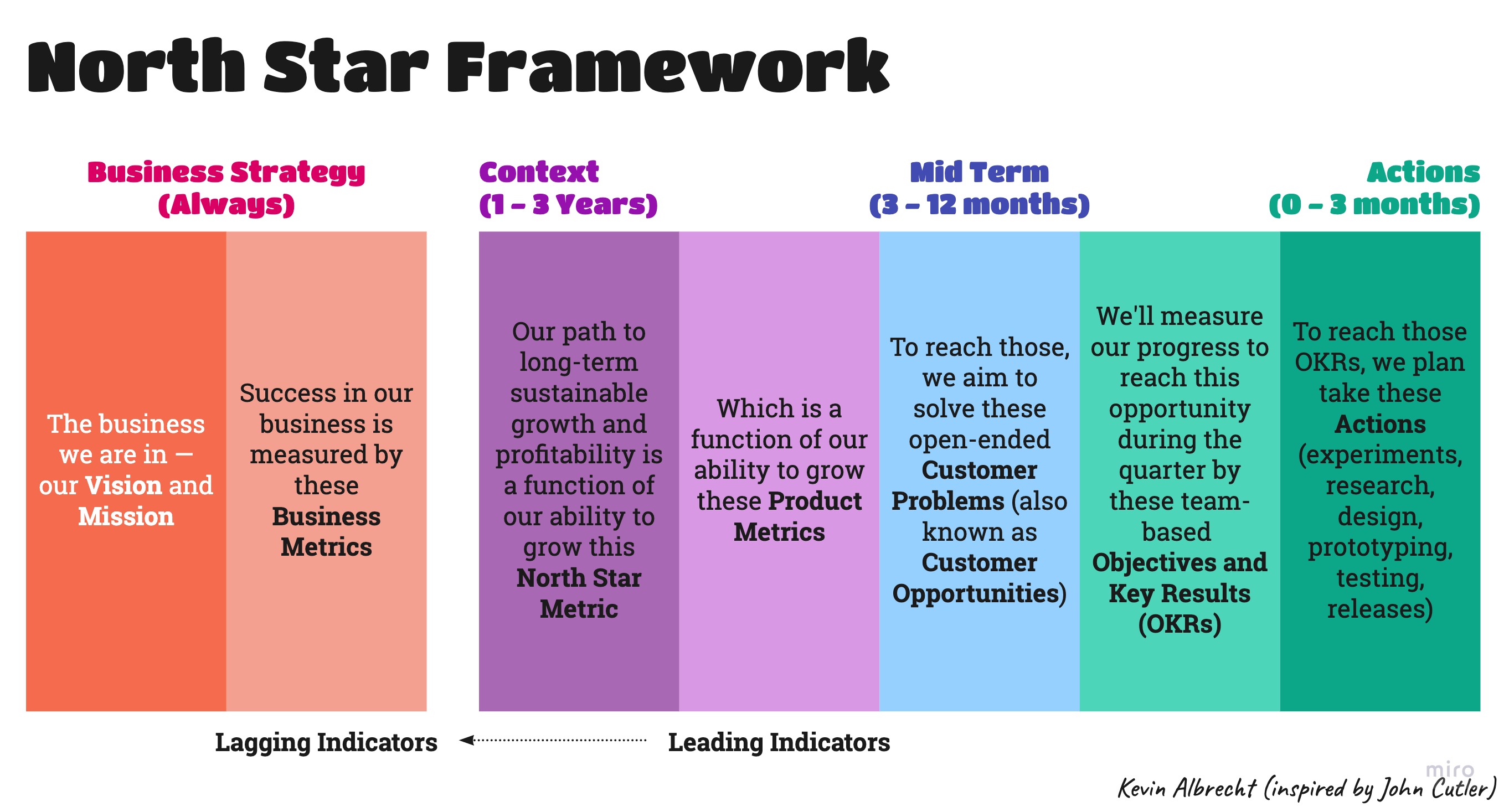 Example of the framework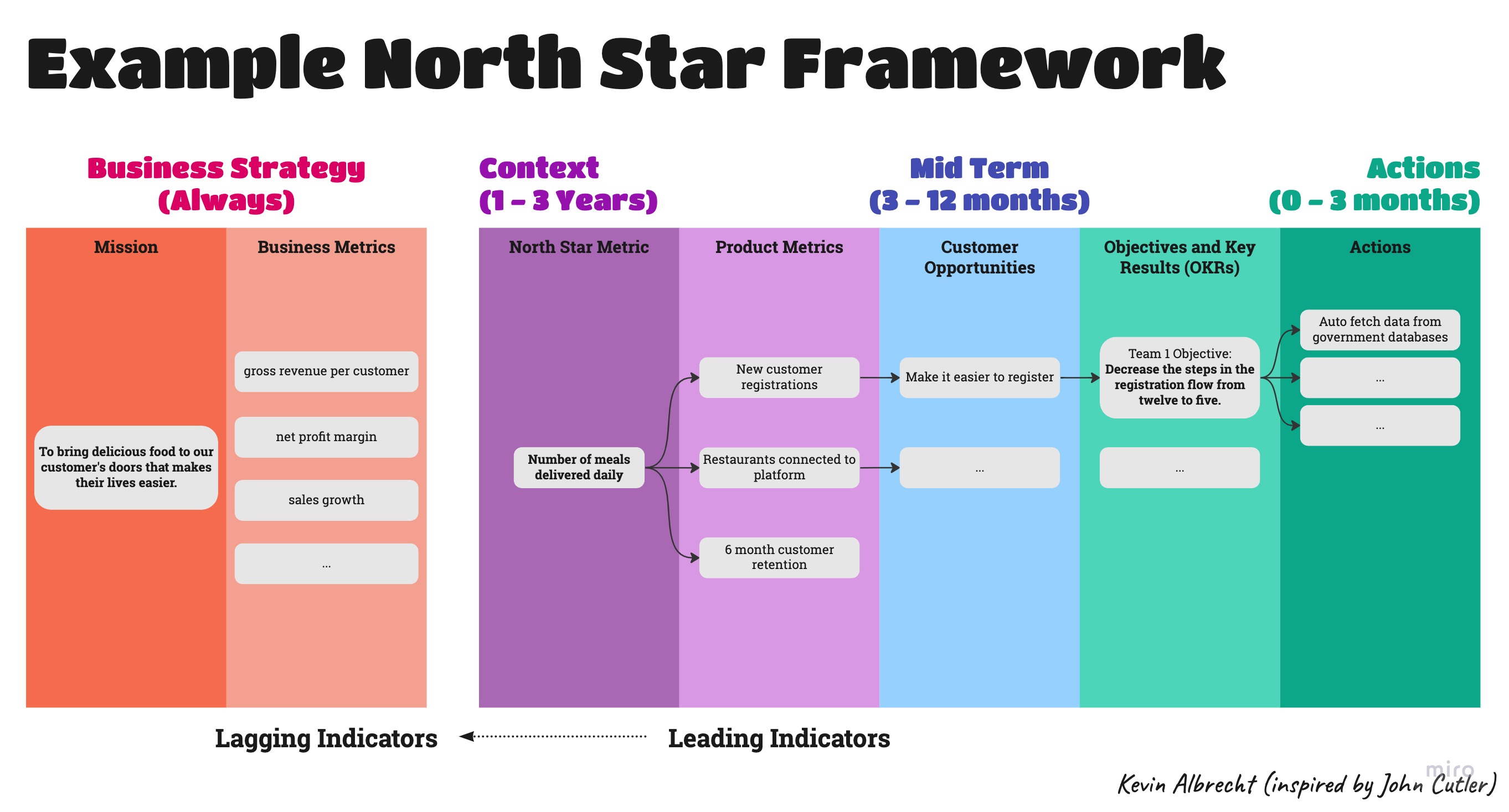 This is an example of The Process.
Further Reading
John Cutler. "TBM 6/52: Inputs First. Bets Next" This Beautiful Mess Blog, 10 Feb 2022, https://cutlefish.substack.com/p/tbm-652-inputs-first-bets-next?s=r.
John Cutler. "Thinking Big, Working Small with John Cutler." YouTube, Product People, 31 May 2022, https://www.youtube.com/watch?v=Kvre_wqudMU.
References